Tower of Dawn was everything I wanted, even though I was not aware of it before the first chapters. A Court of Mist and Fury inflicted some serious damage to my relationship with Sarah J. Maas due to severe character mistreatment, shameless manipulation and a shrine built for Saint Rhysand, but this one restored my faith in her. Before reading Tower of Dawn I was furious for the delay in Throne of Glass' conclusion. For another change of ships I knew would come. I decided to dive into it for the sake of continuing the story, as if it was an unpleasant task I had to get over with. I never expected to be this invested in the new characters. I never expected the frantic heartbeat, the way my chest exploded. And I ended up full of gratitude and a little awe in front of the miracle, the wondrous feeling of finding a little gem, a flare of magic where you least expected it.
"He was Lord of Nothing. Lord of Oath-Breakers. Lord of Liars."
Tower of Dawn follows Chaol and Nesryn's journey to the southern continent, in order to search for potential allies against the forces of Morath and a way to heal Chaol after the events of Queen of Shadows. In a foreign land, a place thriving and actually cared for by its monarchs, Chaol was forced to face the demons within, along with the court manipulations and the political games between the viziers and the possible heirs of the khaganate. There he met Yrene Towers, an unwilling Healer hating Adarlan and everything Chaol represented with a seething passion, but for reasons unknown to him decided to help him nonetheless. Nesryn, on the other hand, was restless. Even though she finally found a place to blend in despite her mixed heritage, she craved the adventure Chaol promised her but never delivered. And so, she set off on an adventure of her own. On the back of a ruk, she battled horrendous beings and came across secrets that could alter the outcome of the war to end all wars. In the city of Antica, where the Tower of Healers blessed by the Goddess loomed, in the unforgiving mountains of the famous ruk riders, Chaol and Nesryn found answers, even to questions they never dared ask.
"For wherever you need to go - and then some. The world needs more healers. "
Healing. That's what Chaol needed, for his broken body and his broken soul, ravaged by the guilt and self-loathing that festered inside him. And Sarah, the wonderful and terrible Sarah, gave them to him. I always thought that his relationship with Aelin was not treated smoothly, that in her desperate need to make Rowan/Aelin happen, the author decided to sacrifice him. To be honest, though, I never turned against him. I just wanted Sarah to restore this beautiful, flawed character who gave up everything, his title, his honour, his men, and ended up feeling like a total waste, a disappointment and a pathetic excuse of a human being. The portayal of his inner thoughts, the broken pieces of him, was spectacular, and so was the depiction of disability, and how the emotional trauma, the constant feeling of incompetence, can wreck more havoc than the physical wound itself. I ached for him. For his trials, for his demons, for everything. His stay in the southern continent was a much-needed journey of redemption, and in the end I felt purified. Ready to conquer the world, fight the horrors of Morath and Erawan by his side. It was invigorating. 
"He had made one promise. He had not broken it yet.
To save them.
His friend, his kingdom.
He still had that.
Even here at the bottom of this dark hell, he still had that."
But Chaol was not the only one who needed to find himself. Yrene Towers, the young healer Aelin helped a lifetime ago, came to play a vital part. At first I was so angry at her, for being blind with rage and grief and failing to see that Chaol was not the one who took everything from her, that the same nation can breed both bad and good men. But as the story progressed, and her walls started crumbling, I loved the person that emerged. Her bravery, her devotion, her compassion. I keep saying that Sarah never fails to create imperfectly perfect male characters (except Rhysand, the One-Who-Makes-Mountains-Tremble), but her female characters are fantastic as well. They're badass, truly badass, and strong despite the impediments they keep facing. Nesryn is another example, and she proved again and again how brave and brilliant she is. The way her relationship with Chaol unfolded was, thankfully, well-handled, and she shone as an independent person, without Chaol's influence. 
"I wish he'd had time."
The characters introduced for the first time in Tower of Dawn were deeply intriguing, but there was one that made the others pale in comparison to him. Shartaq. Let's take a moment to admire the Winged Prince, who's a soft marshmallow and a fierce warrior at the same time. New crush alert, people, new crush alert (don't worry Dorian, you're still my number one bae)

The feelings evoked while reading Tower of Dawn were all-encompassing, and I cried so many times I lost count. Tears of joy, sorrow, pain and relief stained my face, especially in the last chapters (and, to be honest, every time Chaol remembered or talked about Dorian, his brother, his king - his loyalty and love towards Dorian made my heart swell). The descriptions were vivid, and everything related to the khaganate, the history, the culture, the court intrigue, was fascinating, the new world was richly painted. I felt the freedom of riding on a ruk, and wandered in lush palaces full of spying servants and scheming nobles, grieving for a princess who was lost so young and rooting for the next heir of a prosperous kingdom. The revelations about the Valg, and the secrets contained in libraries and tombs set the road for an explosive final book. But as it's slowly sinking in how much I'll have to wait for the last instalment of the series I cherish, a series 
"I will cherish always.
No matter what may befall the world.
No matter the oceans, or mountains, or forests in the way."
I think I'm on the verge of depression.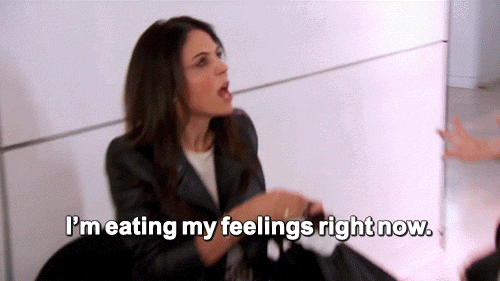 If you have any doubts about reading Tower of Dawn, get over yourselves and read it. You won't regret it.