February 21st marks the release of Master of Sorrows, the debut novel of Justin Call. I was lucky enough to get my hands on an early copy which I devoured in less than two days, and I'm confident that it will prove to be one of the greatest debuts of the year. As a matter of fact, I was supposed to take part in Justin's blog tour and post a review today to celebrate the release, but life got in the way, so I asked Justin to answer two simple questions instead (let's call it a super-mini-interview). Rest assured though, a review of Master of Sorrows will soon be posted on BookNest, so keep an eye open for that! But for now, let's see what Justin had to say: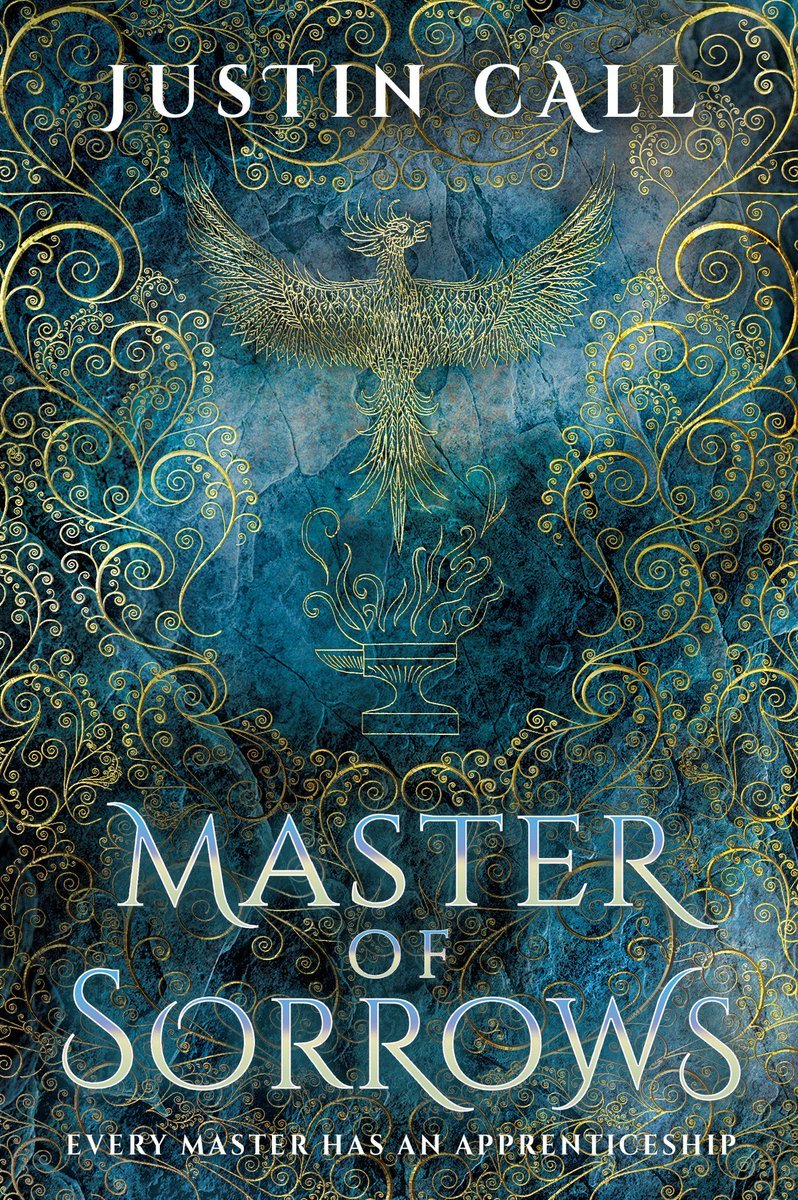 Hello Justin, and welcome aboard! Master of Sorrows has one of the most unique and surprising plots I've read in the last couple of years. What exactly inspired your novel?
The inspiration for this novel (and the rest of the book series) arose from a single question: 'What if the hero was the reincarnation of an evil God?' I liked the concept of writing a coming-of-age story from the villain's perspective, of seeing the character grow from a naïve adolescent and then evolve into a full-blown baddie. 
Except that real people rarely see themselves as villains. Real people believe they are the heroes of their own stories and tend to vilify those whose world views clash with their own. This is fine for real life, but subjective morality complicates storytelling. Many fantasy novels avoid these complications by making their protagonist an obvious hero and their antagonist an obvious villain . . . but I feel such attempts are dishonest to the narrative. Other fantasy novels address this challenge by inverting expectations. In George R.R. Martin's A Song of Ice and Fire, for example, there are few truly heroic characters; instead, the world is painted in grey and characters regularly shift between being antagonists and protagonists. The villains at times possess unsung virtues while the heroes are burdened by damning vices, cruelty, or weakness. This resonates more with normal life, I feel, yet it also carries a nihilism that I find to be both false and destructive. There is good in the world, just as there is also evil. Likewise, I believe there is a divine influence in our lives (whether we acknowledge it or not) and that our lives are filled with meaning and purpose. In that sense, we are all heroes (or potential heroes) but not all of us are active protagonists in our stories.
Which brings me back to my first question: 'What if the prophesied hero was the reincarnation of an evil God?' Or, if I remove the subjective morality tags, 'What happens when a protagonist is given two conflicting moral narratives?' Further, 'Does he embrace one and reject the other?' Probably. In fact, I'd say it's inevitable. The twist, though, comes when the protagonist discovers he once served the opposing narrative (and he is now on the opposite side of that narrative). In such a story, the hero would probably develop empathy toward his previous incarnation . . . but would that change his heroic path? Answering that question is the inspiration for my novel. My goal then is to write a coming-of-age story that follows the tropes of the epic fantasy genre but to also subvert those tropes by presenting a protagonist who could be either a hero or a villain. Time will tell if I get it right.
Time will tell indeed.  One last question for you -we wouldn't want to tire you with this last-moment interview-. Who are your favourite authors and why?
David Eddings (because he was the first fantasy author I read and because I love how Gods, men, and prophecy influence each other in his stories); Robert Jordan (because of the depth and breadth of what he contributed to the genre); Brandon Sanderson (because of everything he's taught me via reading his stories, listening to his lectures and podcasts, and studying his writing methodology and magic systems); R.A. Salvatore (because the strangeness of Menzoberranzan's dark elf culture gave me something to aspire to); Edward W. Robertson (because reading Dante Galand's story showed me how to make an anti-heroic necromancer still seem heroic); Patrick Rothfuss (because his stories are uniquely beautiful and worth aspiring to). I would also give a second nod to Sanderson and Rothfuss because their writing styles and outputs are so different, yet I frequently find similarities between their writing and my own, which gives me two good measuring sticks for guiding me as I find my own voice, style, and preferred writing practices.
Outside of authors who have personally influenced my writing, some of my favorite contemporary authors (beyond those noted above) are Ed McDonald, Mark Lawrence, Robin Hobb, and Peter V. Brett. They've all built fantastically detailed worlds with their own unique magic systems, and they've all managed to suck me in with their writing to the point that I've read several of their books (in some cases, all the books they've written thus far).
Master of Sorrows is out on February 21, 2019. You can pre-order it HERE.