I know a lot of people liked it but, for me, it just...didn't work...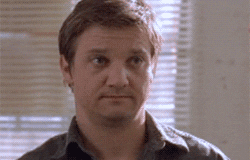 The beginning promised something interesting and it was fast paced - it jumped straight to the matter at hand in a good way and wasn't rushed. However, somewhere along the line, the pacing kinda fell flat. I can't exactly pin point what it was - the writing or the characters or maybe something else - but the story seemed to stagnate at points. I found myself reading the words and not being really into it. It turned into a real drag around the fourth quarter.
The characters were...confusing. I know that in an effort to humanize their characters, the authors have them commit mistakes and learn from them but here it didn't produce the desired effect. Lia came across as too judgemental in the beginning and the descriptions about Rafe and Kaden were befuddling and I had to go back numerous times to see if I had it right. 
But the confusion was cleared in the second half of the book and though I admit that Mary E. Pearson needed to write that particular way to ensure a twist, I wasn't amused. A bit surprised at first but it wasn't appreciated because it frustrated me in the first half of the book and I wasted a lot of time going back and forth. Frustrating your readers is never a good thing, and if you do, you make sure it is worth it, which wasn't the case here. I was just sitting there and thinking that this is it? This is why I had to exert so much effort? And to be very honest, the story could've proved to be more interesting if this particular twist (regarding the identities of the Prince and the assassin) wasn't there. Actually I was looking forward to how Pearson would've handled it.
However, the setting was fascinating and The Tribe of Gaudrel added a mystical element to it. Plus, I really liked the idea about the kvah (or maybe it was kavah). The romance was believable enough. And there was one heartbreaking moment - no actually two. (I shed a few tears at these points.)
However, now that I think about it, the story wasn't delivered in a way that could've had an engrossing effect on me. The plot is promising enough but I don't think I'm in any hurry to finish this series.
(If I had to rate it I'll give it a 2.5/5 stars)