This was a fantastic read, so much so that I can't even begin to describe all the emotional upheavals and thrilling bits and slices of Feyre's journey. The setting, the plot, the characterization and personality building - everything was simply wonderful. The Night Court was just...stupendous. 
Then there was Rhysand and Cassien and Azriel and Mor and Amren. To see them all interact together, the sacrifices they made and the burdens they carried - it was intense and heart warming. I also never thought that I'd get over Tamlin but oh how wrong I was! Rhysand just effortlessly swept in and stole the show - quite literally!
It was all made easier due to Tamlin's mistakes and I can't help but feel that Tamlin's character went deliberately downhill just to make way for Rhysand. There were a few places where I saw inconsistencies in the Tamlin of the first book and the Tamlin of this book. Now I'm all for Team Rhysand but Maas writing that the events of the first book changed Tamlin seems like...an incomplete reason as if there should be more to erase him from Feyre's love life. Maas made it a bit too convenient for Rhysand to take a stronghold in Feyre's life and, eventually, her heart by just dashing through to turn Tamlin into a control freak. 
The reasons she gave later about how Tamlin knew that Feyre fit the conditions of the curse and would fall in love with a man who was kind to her should have come before and not, like, in the middle of the book. I know that Feyre had to realize this slowly and in her own time...but I felt that the way Maas dealt with the Tamlin situation was a bit inadequate. However, at the end of the book I felt nothing but pure loathing for Tamlin.
Moving onto Feyre, she became herself, perhaps even more, when she met the inner circle of the Night Court. Everyone there including the place itself made her a stronger person after she was left traumatized at the hands of Amarantha in the first book. The romance between Rhysand and Feyre was well-written, just as good as the action Maas writes. It flew smoothly despite the few curveballs here and there. Flirty. Lusty. Building slowly - the kind of slow that makes you swoon!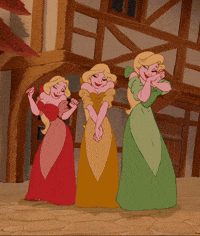 And I think I just found a new book boyfriend in Rhysand. I am utterly weak for tortured heroes who are completely selfless and noble but are seen as the bad guy by everyone. FYI it's not a love triangle. This book just shows that people change and want different things in life than what they wanted before.
Maas's writing skills are truly...magnificent. She can make you envision so much through so little. I could truly picture every single thing vibrantly - the markers of a good writer. Despite the few inconsistencies in Tamlin's character, plot was well-paved, immersed in magic, and oh, I can't wait for the next book!!