Death Note: Another Note The Los Angeles BB Murder Cases is written by Nisio Isin and it's a spin-off novella from the massively popular manga/anime series, Death Note, which was created by the highly acclaimed duo, Tsugumi Ohba and Takeshi Obata. It's a great detective novel and it's definitely a must-read for all Death Note fans.

This novella shows Naomi Misora—a great female detective that appeared briefly in the original work—on her case with L before the time of the manga. Even though this is technically a prequel and the story can be read without reading the manga or watching the anime first, it's really mandatory in my opinion to experience the original work first. Not only this novella contains gigantic spoilers for the series, it would give even more information and background on who these characters are if you've read the main series.

"The most intelligent people disguise the fact that they are intelligent. Wise men do not wear nametags. The more people talk about their own skills, the more desperate they are—their work should speak for itself."

There aren't a lot of things to say without spoiling stuff, the only thing I'll add is that Beyond Birthday is a fascinating villain and the author/translator did a great job on this work. I do think that this piece of work would be even better in manga format though.

Picture: Death Note: Another Note interior artwork 1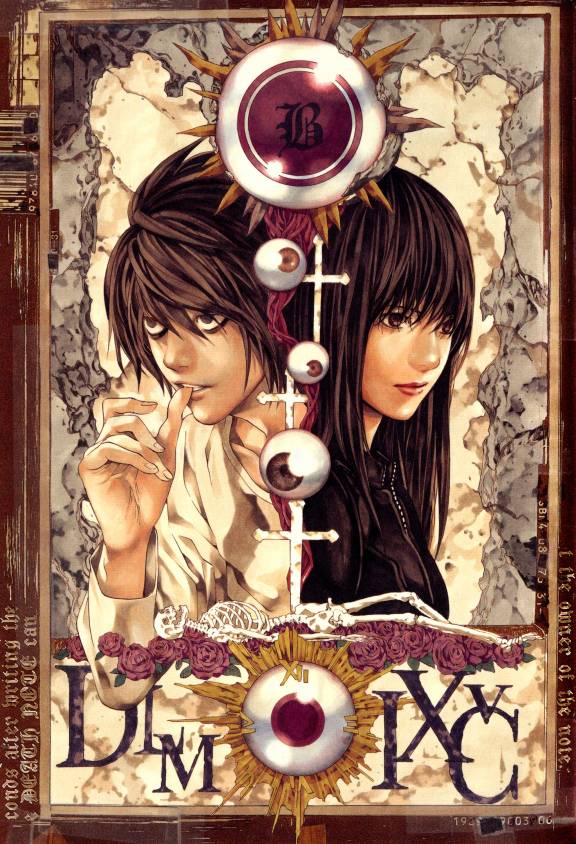 Highly recommended for all Death Note fans. Thank you, Mary, for giving me this novella as a late birthday gift!