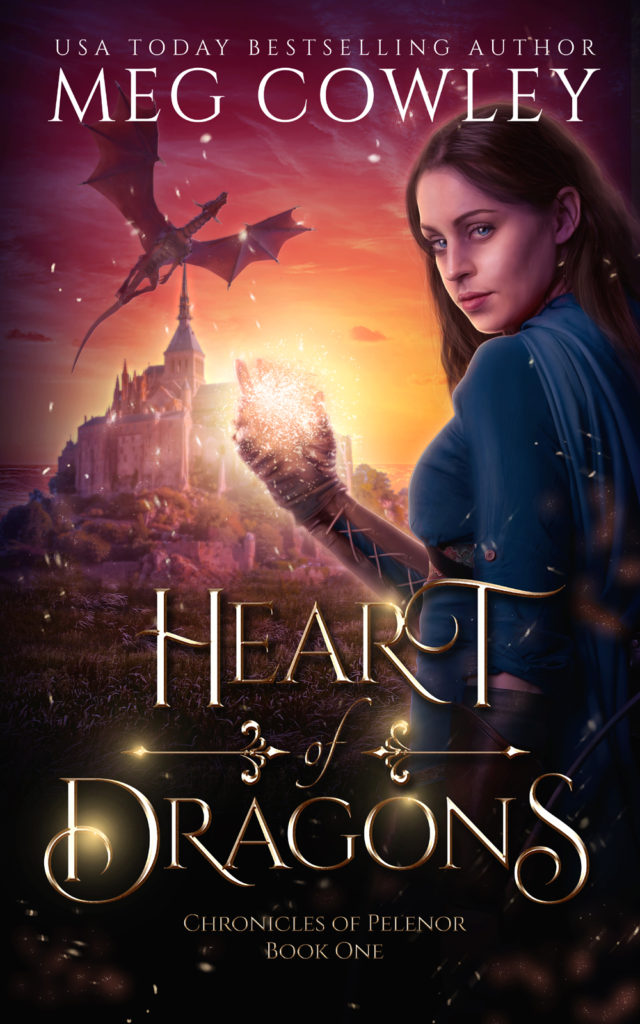 Welcome to BookNest.eu! Can you tell us a few things about yourself?
Thank you! I'm Meg Cowley, USA Today bestselling fantasy author. I live in Yorkshire, England with my husband, son, and our two cats, Jet and Pixie. I love everything fantasy, magic, and dragons, and have been a writer and artist since I could pick up a pencil. I work best when fuelled by Earl Grey Tea, margherita pizza, and characters who won't do what they're told! I'm passionate about writing sweeping fantasies with characters that could step off the page, and worlds that could be as real as our own. My debut novel, The Tainted Crown, was a 2018 SPFBO semi-finalist, and the series now has over 1,500 Goodreads & Amazon reviews, with around 100,000 readers picking up copies worldwide. Heart of Dragons is the first instalment in a sister series I hope current and new readers will enjoy!
What book did you enter SPFBO with, and is it your debut?
Heart of Dragons. No, not my debut. :)
Tell us a few things about it. What should the Judge you'll be allocated to, expect from it?
I'm enjoying playing with themes of identity, belonging, and morality in this series. The judge will hopefully find well-rounded, complex, and morally grey characters, some running from pasts they'd rather not face, and others making some pretty big screw ups - but all having to find a way to find forgiveness and redemption from within and without, and forge unlikely and unwelcome alliances to try fix their messes. Despite the canvas of epic fantasy, these are issues we all face in our own lives, so I hope above all, the judge will be able to relate to many of the issues the characters face in a world where it's not as simple as "good vs. evil" and where the right thing is hard to do and doesn't necessarily solve the problems at hand.
You'll compete against 299 other books. Do you believe your book will stand out against the competition, and if yes, why?
Yes! My debut made semi-finalist, and this series is hands down a thousand times better. It's highly rated by my readers, so I have no doubt it's good enough to stand shoulder to shoulder with the other entries. This year, I want to win, or at least get one step closer and be a finalist.
WHERE DID YOU HIDE THE MONEY!??!?! 
I'll never tell!!!
Why did you decide to enter SPFBO in the first place?
Last year, because the worst thing that could happen was that no one liked my book, and I could slink back to obscurity knowing I had tried. Well, actually it got a really thoughtful, kind review, despite it being my debut, and in my eyes, now painfully amateur. But more than that, I met a ton of kickass people over the past year in SPFBO4, and the team spirit was really cool. This year, I have a better book, and I want to be involved with the same community of awesome people!
Are you working on a book right now? What should we expect from you next?
Yes! The third in the Chronicles of Pelenor series, which will be a quartet. Book two, Court of Shadows, is out now. Three, Order of Valxiron, will be out in September. And the concluding volume sometime in winter 2019. So expect more epic fantasy coming at you!
Anything else you would like to add? A message to the other contestants, the Judges, or Mark Lawrence himself?
Just a big thanks. This is a really cool thing! It gives a bigger voice to the indie community, it celebrates who we are, what we do, and the stories we write, and it brings us together in true indie spirit.
What is the airspeed velocity of an unladen swallow?
What do you mean, an African or European Swallow?