I was very hesitant to start this book. I was convinced it would be nothing special and I wouldn't like it. You can imagine my surprise when I felt hooked to this story since page 1. Page 1. That's all it took to dive in a unique reading experience that almost sent me straight to the asylum (pun intended).
"Thinking something does not make it true. Wanting something does not make it real."
There's not much I can say about the plot without spoiling you except that it follows the story of Mara Dyer, a girl whose best friend was killed when they were together and couldn't remember anything about it. She was traumatized, she couldn't put it behind her despite her family's efforts and love, she saw ghosts and things no one else could, and she was certain she was going crazy. And then she met Noah Shaw and everything changed.
"And just like that, I was completely, utterly, and entirely, 
His."
What makes The Unbecoming of Mara Dyer a unique reading experience 
-The mystery. The mystery is tangible and gives you the creeps. There was something utterly disturbing sinking in my skin, giving me goosebumps and making my heart race. You needed answers but you didn't get them. All you got was more questions and a sense of foreboding. And a brain smelling like roast potatoes.
-The paranormal element. Dead people making appearances, portraits looking at you, bugs at your food, horrible deaths etc etc. I will not be able to look at my bathtub the same way again.
-The humor.
"One little joke involving hemorrhagic fever and they brand you 'unstable'."
As you can imagine some light moments were essential to make you breathe, and Michelle Hodkin knew exactly how to make you laugh (or giggle maniacally, depends on the person-not that it happened to me.)
-Noah Shaw.
"What could I say? Noah, despite you being an asshole, or maybe because of it, I'd like to rip off your clothes and have your babies."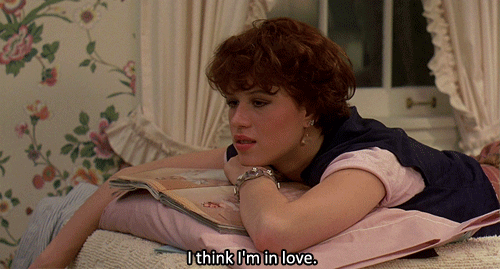 Hot. Arrogant. British. Owns a massive book collection. Loves dogs. Pant-dropping smile. Sensitive. Extremely and unexpectedly sweet. Hot.
I loved his scenes with Mara, the way he refused to give up on her and supported her. He can be the one to save her from the darkness or doom her to a life deprived of light.
What say you? Care to give it a try?