I THINK R.S. GREY HAS RUINED ME FOR LIFE.
Please send help in the form of liquid courage, sugar and/or carbs.
Not So Nice Guy is the recipe for disaster. It will make you antisocial (I-will-rip-your-heart-out-if-you-interrupt-me antisocial), it will eradicate your ability to conduct basic human functions such as talk (your throat will be parched) or walk (your knees will wobble), and your brain will be able to formulate two words: IAN.FLETCHER. Unless, of course, you consider such symptoms a blessing, and in this case Not So Nice Guy is the recipe for bliss. 
It's a matter of perspective, really.
"For 1300 days, I've been best friends with Ian Fletcher, and for 1300 days, I've convinced myself I'm not in love with him. I just really, really like pennies."
Sam and Ian. Ian and Sam. They've been tiptoeing aroung each other for years, trying to smother their feelings, pretending that friendship is all that bounds them. Until Sam publically admits that they're not dating, and then the race to Ian's pants begins, and it's ruthless and bloody. But something happened between them, the air has shifted and the tables have turned, and Ian realizes that it's now or never, that he has to pursue Sam and confess his love, or he'll lose her to someone else.
Like everything else that emerges from R.S. Grey's soul and transforms into words, Not So Nice Guy is the epitome of fun; low on angst but heavy on tension, humor, witty banters and swoon sessions, Not So Nice Guy is the uplifting novel you craved after every breakup, every crappy day, every time someone told you to come down to earth and stop believing in fairytales, to lower your expectations and compromise; it's here to eradicate your concerns and burdens, to give you wings and courage and hope and faith in all that's fluffy and dreamy. And you know what, R.S. Grey?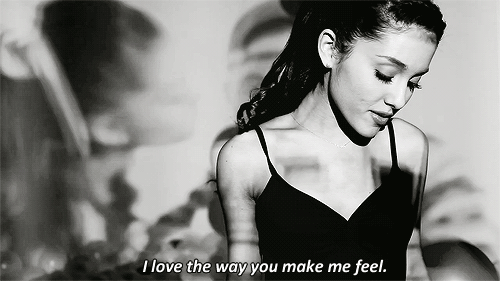 R.S. Grey gives the definition to rom-com. Even after 16 publications, she keeps her novels fresh, infused with feelings that make your chest explode, with inner monologues and incidents to crack you up, heated scenes to fog your brain and sweet moments to bring tears to your eyes (if you're a cry baby, like me, happy tears are guaranteed). Sam and Ian were two characters that complemented each other, two co-dependent friends that felt so much more but were too scared to admit it and endanger their friendship. They were funny, snarky and hawt, and the friends-to-lovers trope was masterfully handled by experienced hands that wove their magic until your heart was ensnared. (spoiler alert - it didn't take that long). Plus, I would never predict the turn their story took after an accident involving whipped cream, proving that R.S. Grey will never run out of ideas. She will keep blessing us mortals with lighthearted and scalding novels until my future 72 cats eat my dead body.
*shivers*
Not So Nice Guy was that nice, after all.
*ARC generously provided by the author in exchange for an honest review*